Looking for portable toilet service in Mingo County, WV? At Bears Septic System Services LLC, we are proud to provide these services to people from across Mingo County, WV and eastern Kentucky. Here are a few of the services we're able to provide: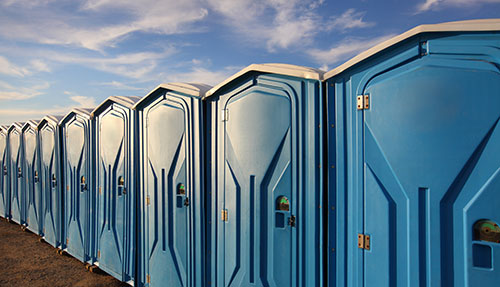 Portable toilets: Whether you are hosting some sort of outdoor event, working at a construction site or arranging a festival or fair, our team is able to provide you with the portable toilets you need to serve the people on the site. If the portable toilets are going to be on your location for a longer period of time, we are able to come out and clean them as well on a weekly basis.
Portable wash stations and sinks: Whenever you have portable toilets on site, it's important to have portable wash stations and sinks as well to prevent the spread of germs and bacteria. Our portable wash stations and sinks are easy to operate and will keep your location sanitary.
Septic tank pumping: If your commercial or residential property has a septic tank on site, it needs to be regularly pumped to ensure it stays clean and functional long into the future. We provide septic tank pumping services for our customers upon request.
In all of our services, we pride ourselves on staying true to our promised schedule for cleaning, repairs and service. Our goal is to always be reliable with the services we provide, and kind and communicative in our customer service.
If you would like more information about our service for your portable toilet in Mingo County, WV, we encourage you to reach out to us today at Bears Septic System Services LLC. Call us at 304-426-5031. We look forward to working with you and answering any questions you have for us about the services we provide.