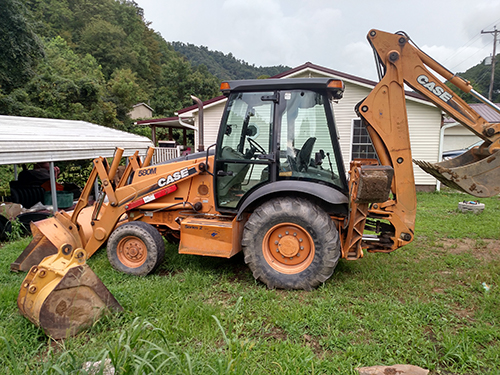 For some of our septic tank services, excavation is necessary to get the job done. At Bears Septic System Services LLC, we have the necessary equipment and know-how to get underground and complete your job.
Here are just a few of the services we provide that make use of our expertise as excavating contractors in Mingo County, WV:
Septic tank installation: Whenever you are installing a new septic tank, you need to be able to identify an appropriate site in your property to dig for the tank, then actually get the digging and installation process complete. Our team is highly skilled in these excavations and installations and is pleased to visit your property to help you determine the best location for digging.
Septic tank or sewer line repair: For some repair jobs, it is necessary to make at least some minor excavations to be able to address the problem. Our team is able to get these types of jobs done quickly and efficiently to minimize the intrusion on your property.
Septic tank replacement: Septic tanks are only meant to last for a certain length of time. Eventually, it becomes more cost-effective to replace the system than to make repairs. When you have reached that point, we are happy to remove your existing septic tank and replace it with a brand new system, making the proper excavation in Mingo, Mingo County, WV to get the job done.
These are just a few examples of the kinds of situations in which the services of an excavator in Mingo County, WV could be necessary to complete your septic tank project. For more information, we encourage you to reach out to us by calling Bears Septic System Services at 304-426-5031. We are pleased to answer any questions you have about our excavation services and to give you a quote for the job you have in mind.