Bears Septic System Services LLC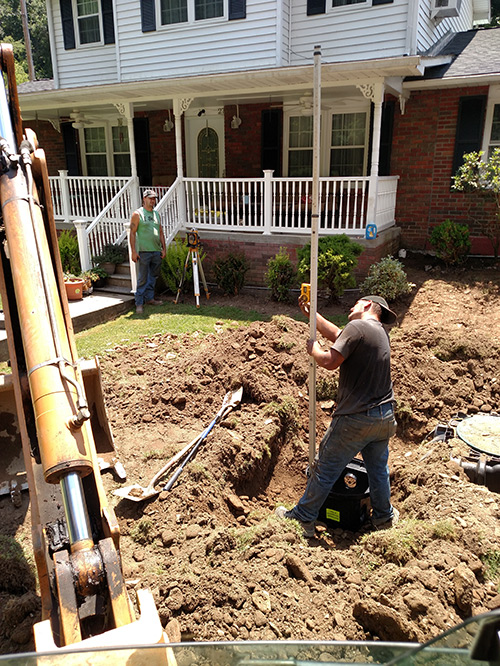 For more than 25 years, Bears Septic System Services LLC has provided high-quality septic services to people from the Delbarton area and beyond. We offer services for portable toilets and wash stations and design, clean, repair and install septic systems. Contact us today to learn more.
Septic Pumping in Mingo County, WV
Welcome to Bears Septic System Services LLC! Founded in 1991, our company is proud to still be providing our respected, high-quality septic system services to people from the Delbarton, WV area and beyond. Throughout all these years, we have been a family owned and operated company with just two employees, meaning you are guaranteed to get attentive, personal service every time you need our help with septic pumping in Mingo County, WV. And because our owner has been working in this industry since he was 16 years old, you can rest easy when you entrust your septic system to our company.
Our daily work consists mostly of the service of portable toilets and providing septic tank pumping in Mingo County, WV. We are also pleased to offer excavation services, portable wash stations and services for designing, installing and repairing septic systems for both commercial and residential properties. In all of our work, we pride ourselves on our diligence, both in terms of the quality of our work and in the time commitment we make to our customers. Our goal is to have you feeling completely comfortable with our services throughout the entire process. Here are just a few of the biggest reasons why you should choose Bears Septic System Services LLC for all of your septic system needs:
We have more than 25 years of experience in septic system services.
The size of our company allows us to provide you with extremely personal and attentive service.
We hold true to our weekly service guarantee for portable toilet cleaning.
We are capable of performing excavations when needed to install septic systems.
We are capable of taking on jobs of all shapes and sizes.
Areas Served
Proudly offering septic tank pumping and portable toilet services to the following areas:
Mingo County WV
Delbarton WV
Williamson WV
Logan WV
Kermit WV
Boone County, WV
Matewan WV
Madison WV
Phelps WV
Pikeville KY
Inez KY
Lincoln County, WV
Paintsville, WV
Prestonburg, WV
Chapmanville, WV
Logan County, WV
To learn more about the variety of services we provide at Bears Septic System Services LLC, contact us today.